Looking for a MRR.io alternative?
SaaS & subscription companies upgrade to Baremetrics to get deeper insights on their metrics and customers, take action against both voluntary and delinquent churn, and equip themselves with more tools to grow with confidence.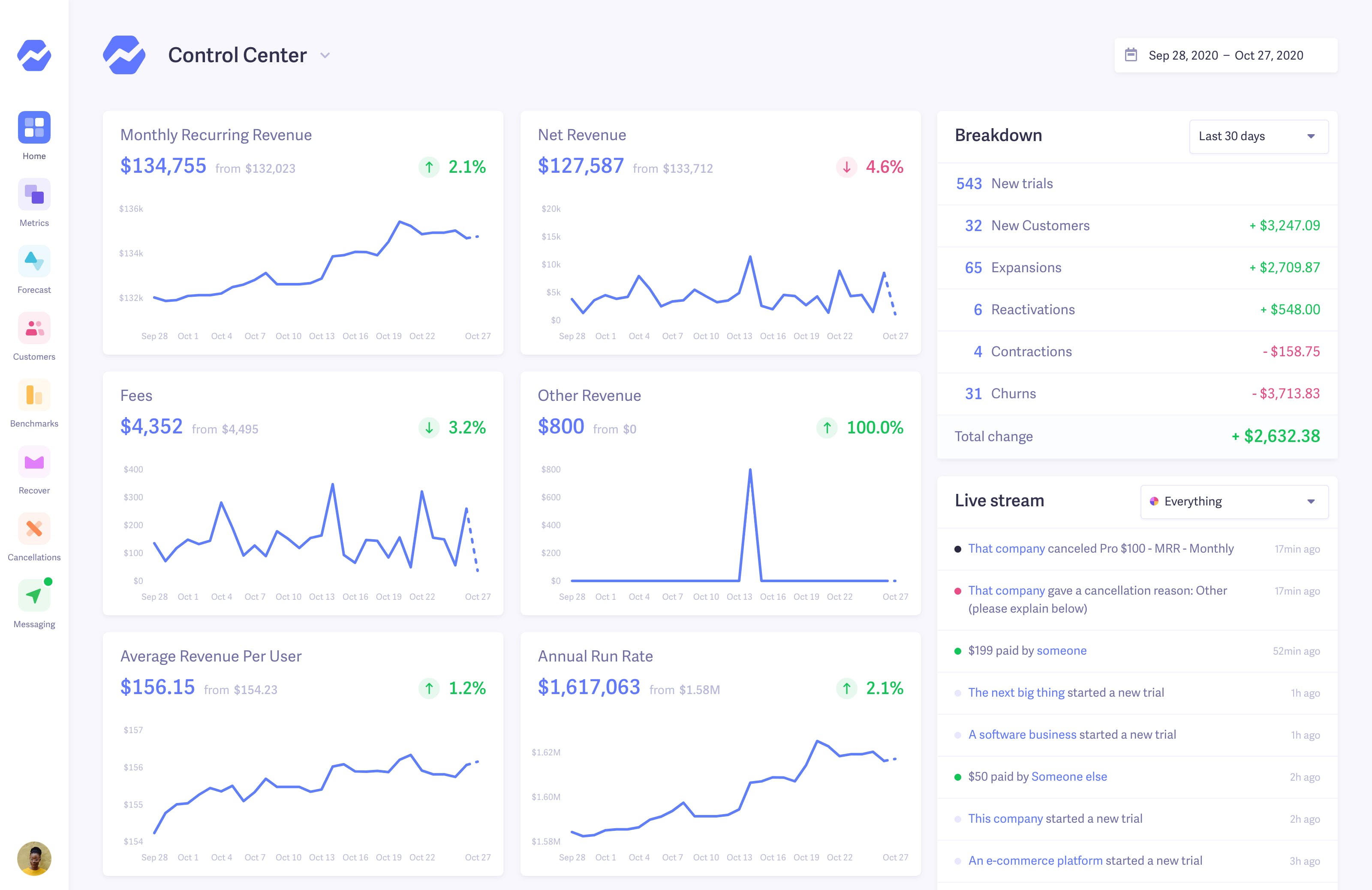 Integrates with your favorite payment providers and platforms
Why choose Baremetrics?
Here are the top 5 reasons companies use
Baremetrics vs MRR.io.
1

Get the answers
to your questions, fast
Effortlessly make complex data comparisons
Instantly compare dates, plans, and customizable customer segments. Uncover trends, create goals, and add annotations to mark important milestones and updates. Get detail like you've never seen before — all with a few clicks.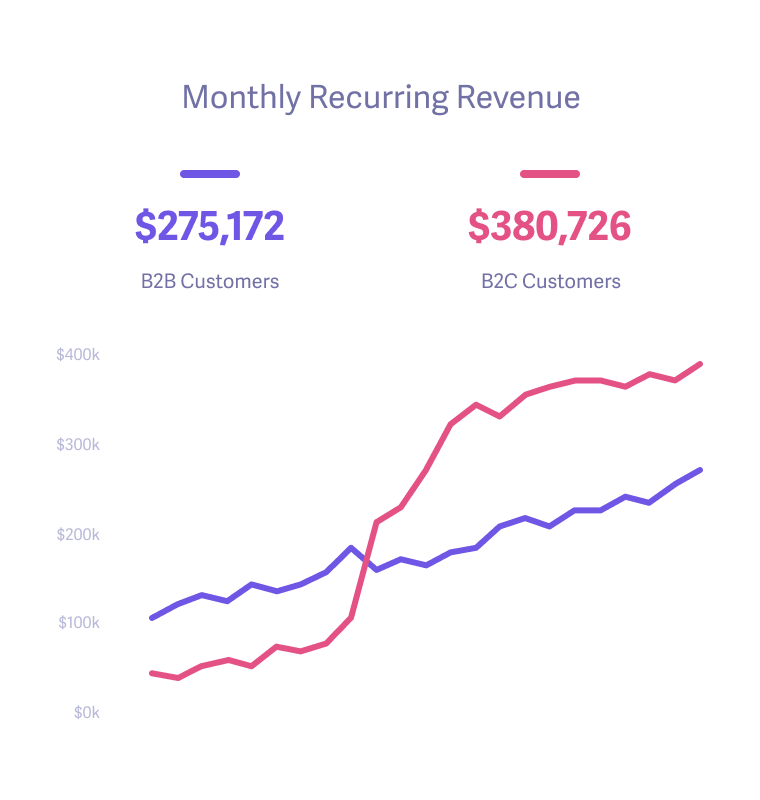 Curated reports delivered automatically
Stay informed with daily, weekly, or monthly reports on all your Baremetrics data. Stay informed from anywhere at anytime, via email or Slack.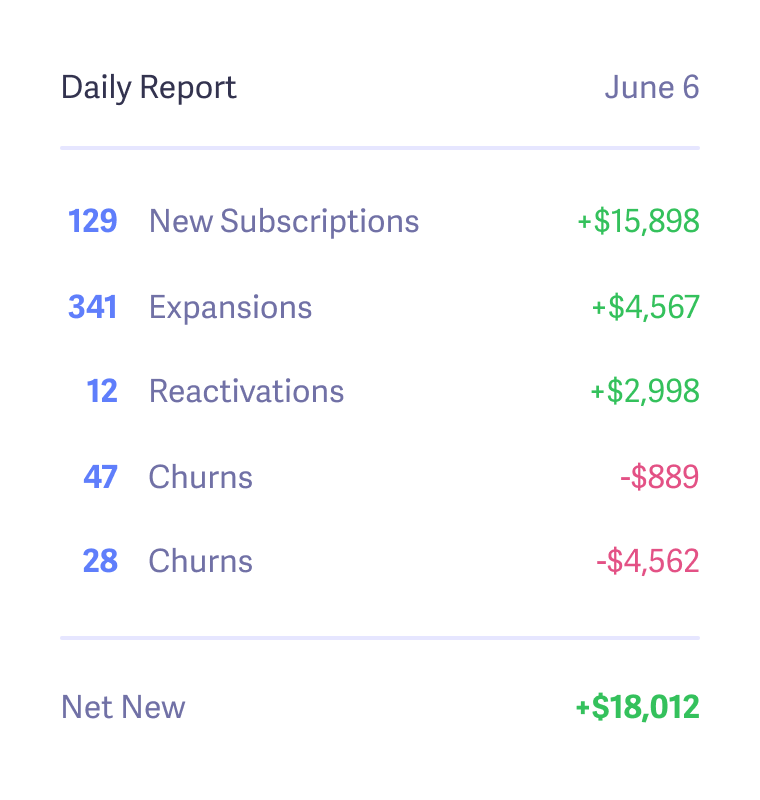 2

Not your average
analytics tool
Built to inspire
We're sick of the seemingly endless number of stale charts and graphs, so we work to make our design and interface lively and inspiring. All our metrics and analytics are easy to understand and hard not to love.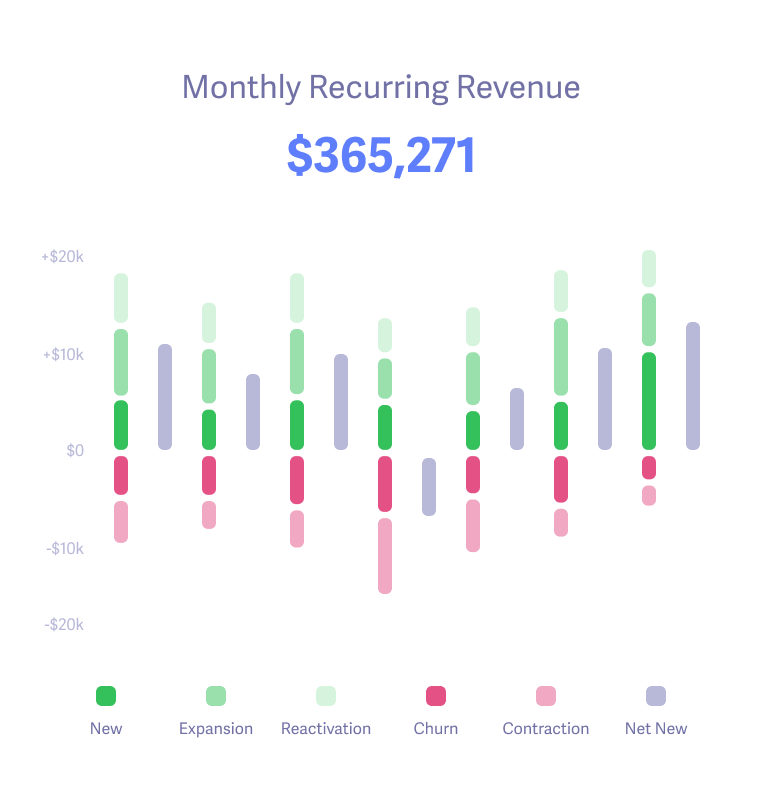 Track metrics your way with custom dashboards
Drag and drop to build your own views of exactly what you want to see! Create multiple dashboards, each with a different purpose, with full control over which metrics, layouts, and data you pull in.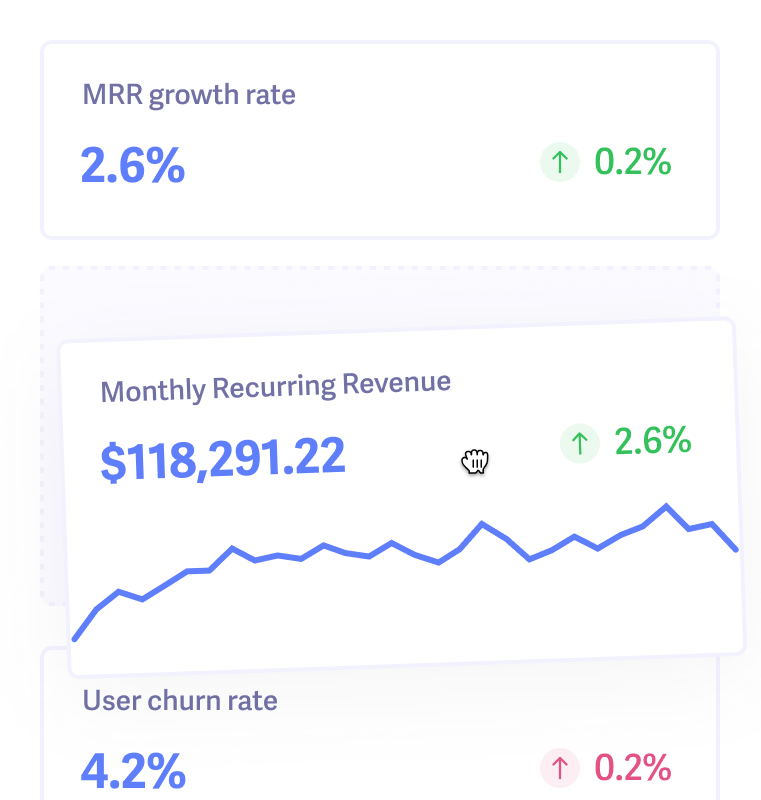 We use Baremetrics to monitor SaaS metrics with a focus on how small product changes impact MRR. Early on, Baremetrics helped us identify specific churn issues and provided great visualizations to help our entire team understand the problem and work together to solve it. We love the tool and can't imagine managing the business without it.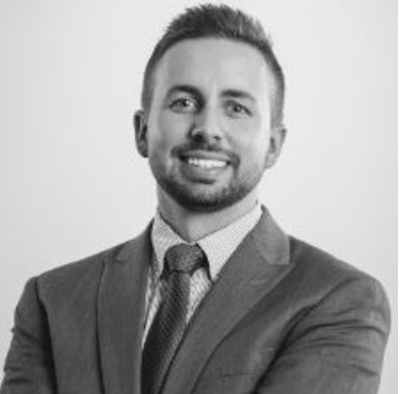 Brennan de Raad

Turning raw data into something meaningful is very hard to do -- but Baremetrics does it masterfully. I thought I knew a lot about our business, but after connecting Baremetrics to our revenue data with a single click, I immediately gained access to actionable insights -- previously hidden in our data -- that are truly moving the needle for us.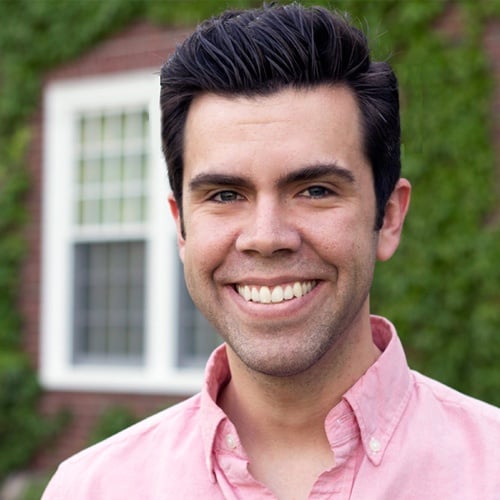 Tim Chaves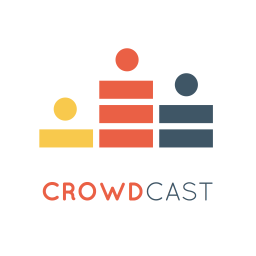 Baremetrics has allowed us to slice and dice all our important SaaS metrics in a way that would have taken hundreds of engineering hours to build ourself. Now we can better spend that time focused on our product instead of building admin tools. I can't image running a SaaS business without Baremetrics.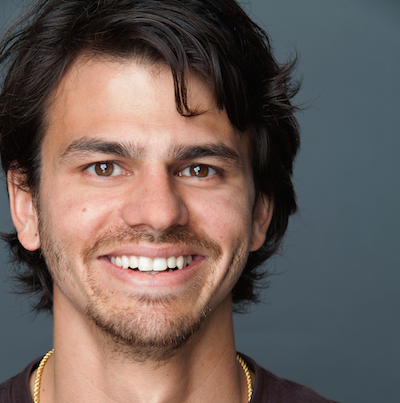 Dylan Jhaveri
3

Combat churn with
Cancellation Insights
Slay the churn beast with insights you won't find anywhere else
Learn why customers cancel and how much you're losing to those reasons, then send automated and personalized emails to bring them back.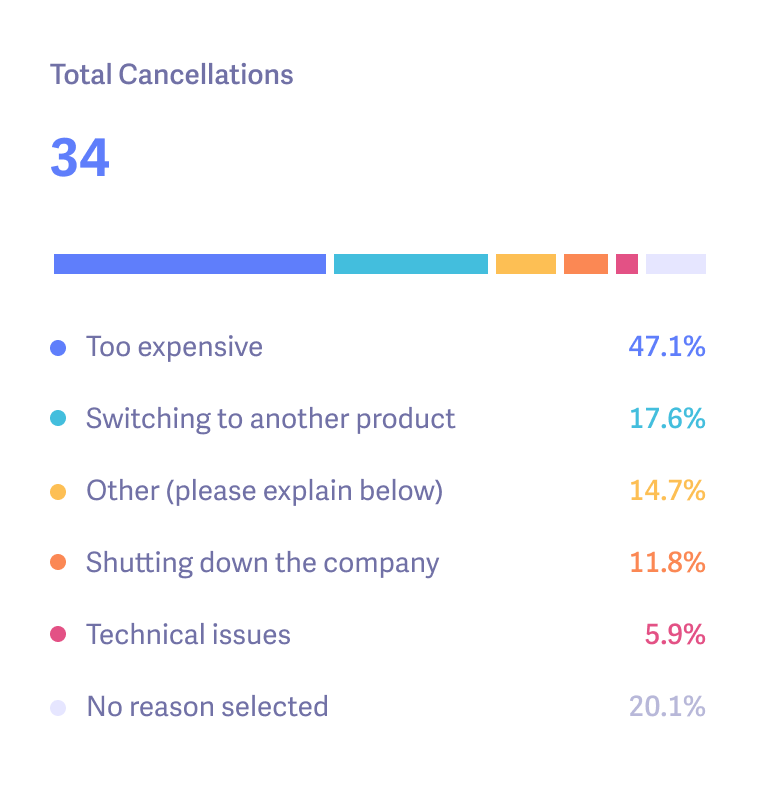 Start collecting valuable feedback in minutes
With our drop-in form, you can customize every branding element, choose your own reasons, and gather vital insights right in the cancellation process. You can also automatically email users who cancel with an in-email survey. Be up and running with a simple toggle of a switch.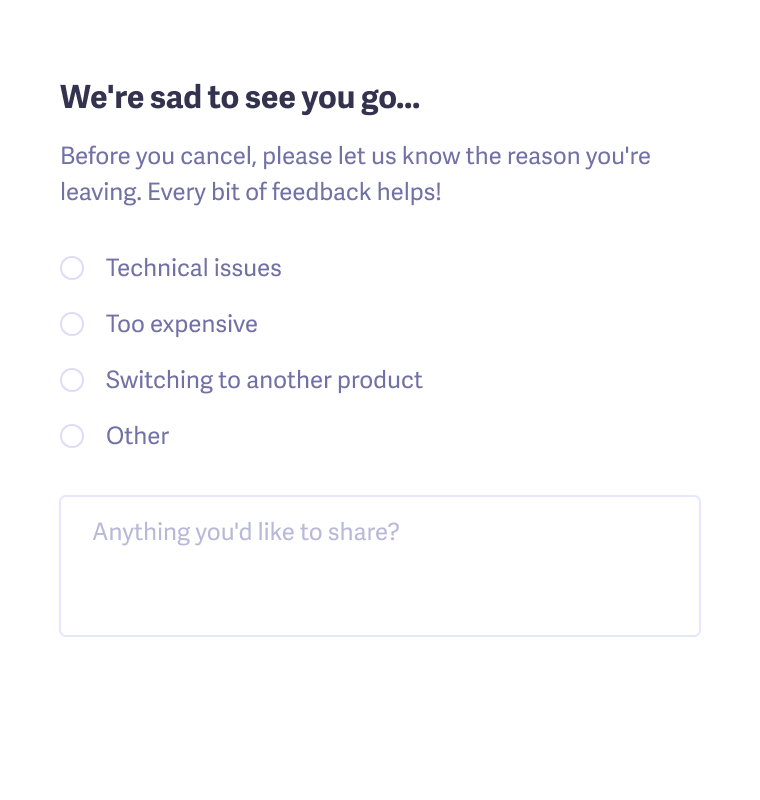 Powering some of the most exciting startups in the world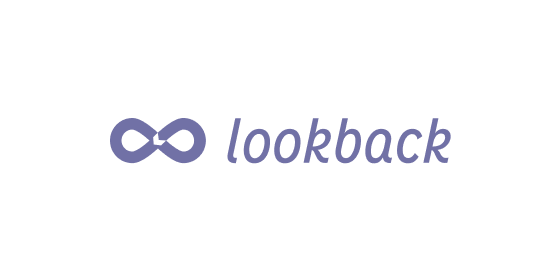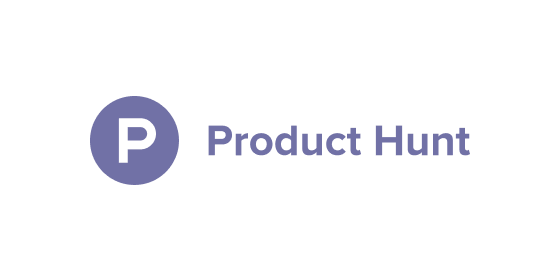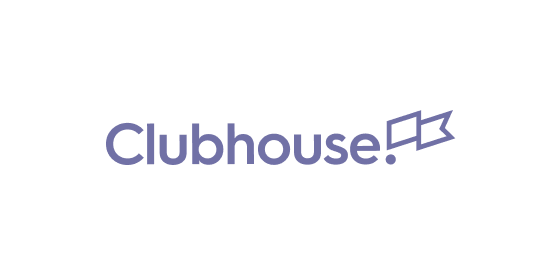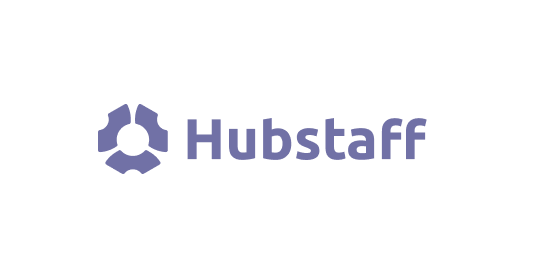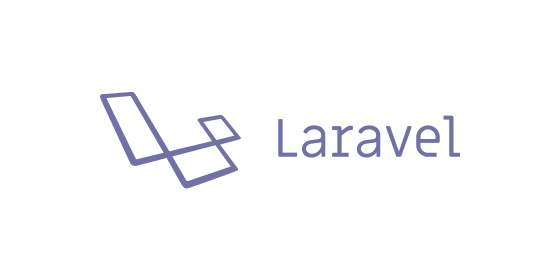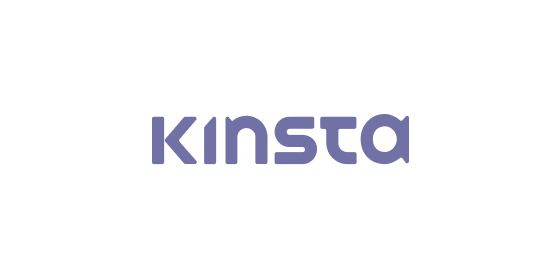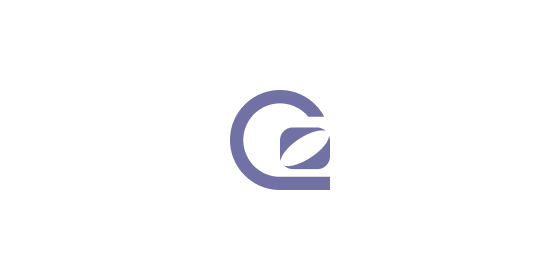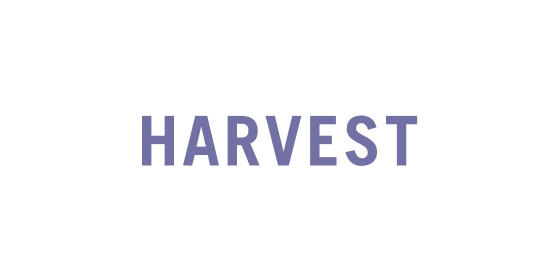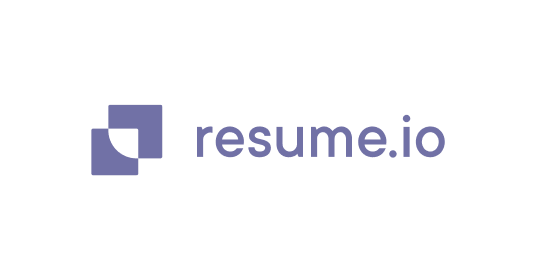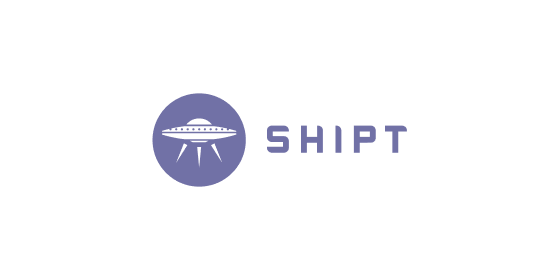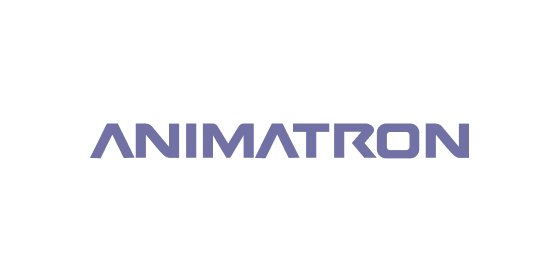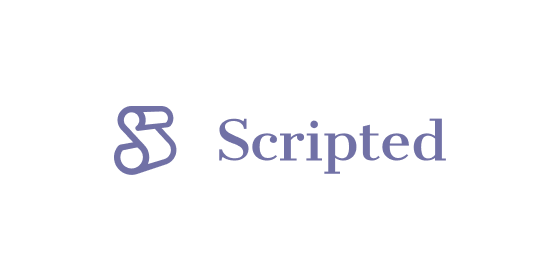 4

Recover lost revenue from failed payments
with a fully-featured dunning solution
100% ROI guaranteed at a low flat rate
Your business is leaking money every month to failed payments. One low flat rate based on your MRR gives you everything you need to reduce failed payments and recover lost revenue.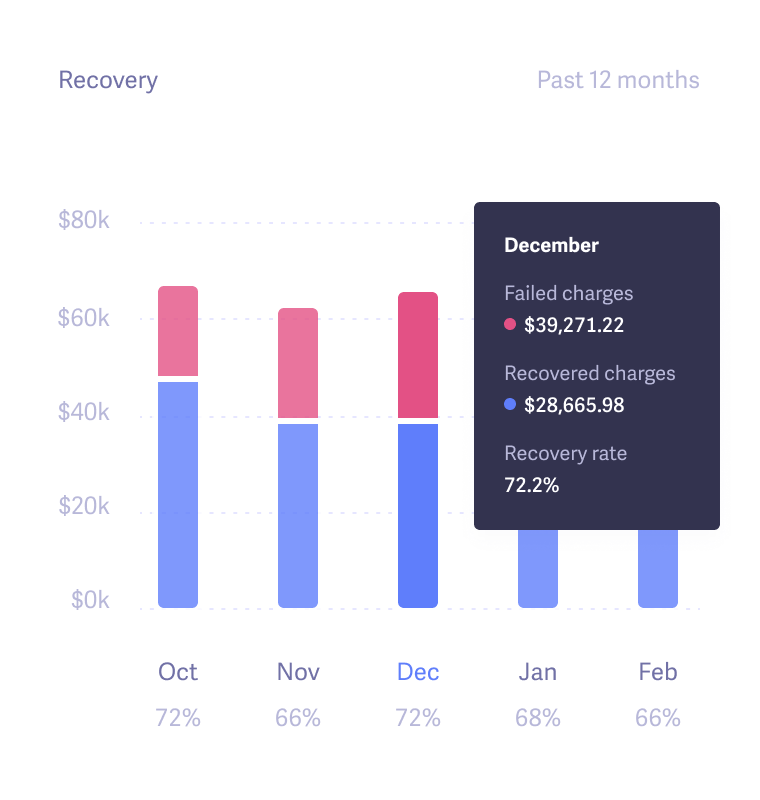 Recover allows you to tailor your dunning emails for your customers
Utilize popups, in-app reminders, and email campaigns to recover lost revenue. Customize a variety of carefully timed emails for failed charges, card expirations, and annual subscriptions.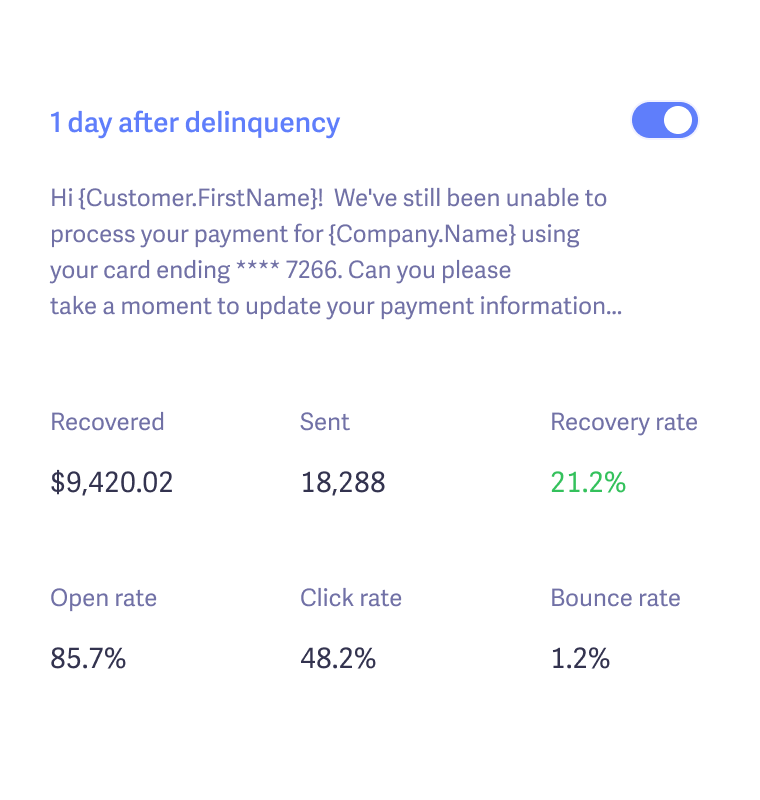 Plus, get detailed insights into everything that's happening
Everything you ever wanted to know about failed charges, delinquent churn, and recovery rates — now all at your disposal.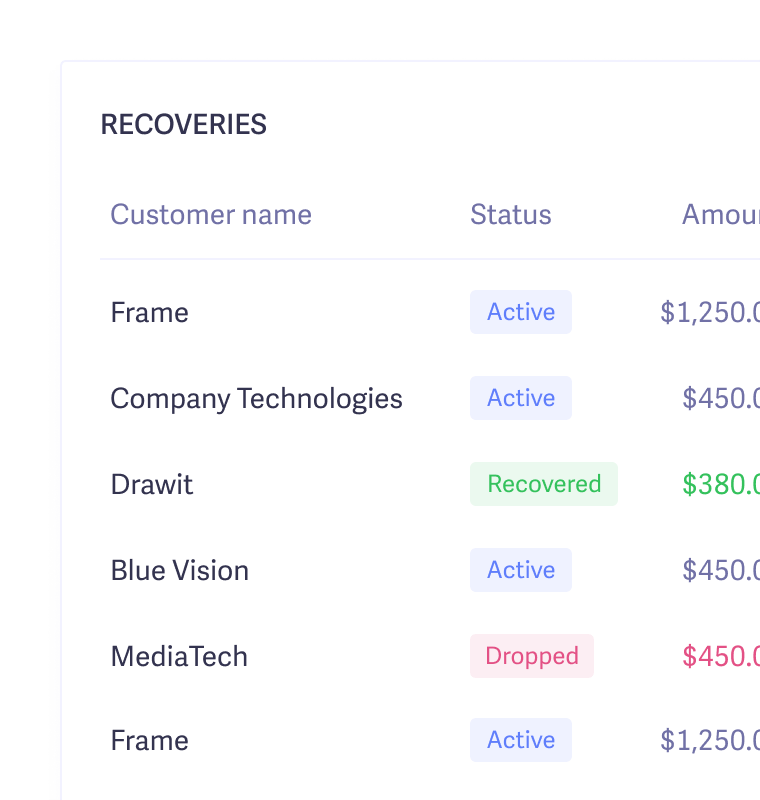 On average, Recover pays for itself 38× over.
It's a no-brainer. We're so confident that you'll love using Recover and the positive ROI it'll have for your company that we'll let you try Recover completely for free, no strings attached, until you recover at least $1,000.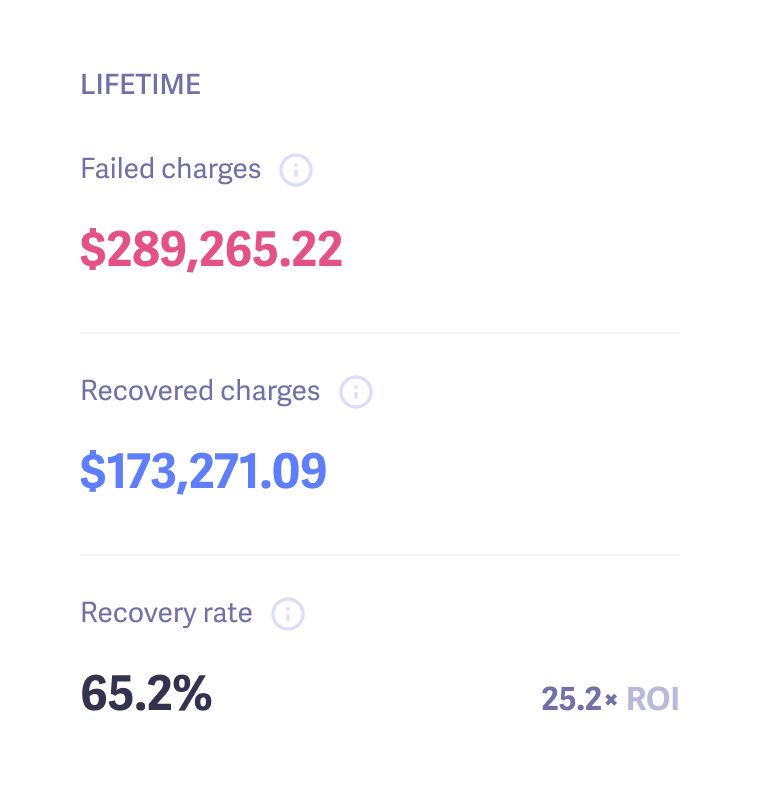 Baremetrics provides me with everything I need to keep a pulse on our business. With just a few clicks I can see where we're at today, where we'll be 12 months from now, and all the money we've recovered through automated dunning.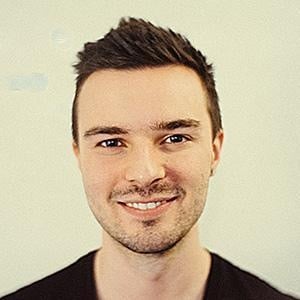 Christopher Gimmer

Baremetrics pays for its self every single month, without fail. The combination of the Dunning and Report features makes it invaluable for tracking the health of our business.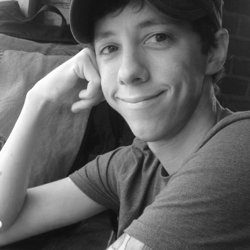 Jonathan Williamson

Baremetrics has a great product, but more importantly, it is a great company. From Josh's funny but informative articles, to the good humor and friendliness of the team on chat, Baremetrics is proof that software platforms don't have to feel robotic. Interacting with Baremetrics feels like dropping by your neighborhood mom and pop analytics shop.

Jake Kring
5

It's all about you
Personal support from real people
When you need help, you connect directly with our team. No bots. No outsourced support. Real support, from real people, 100% of the time.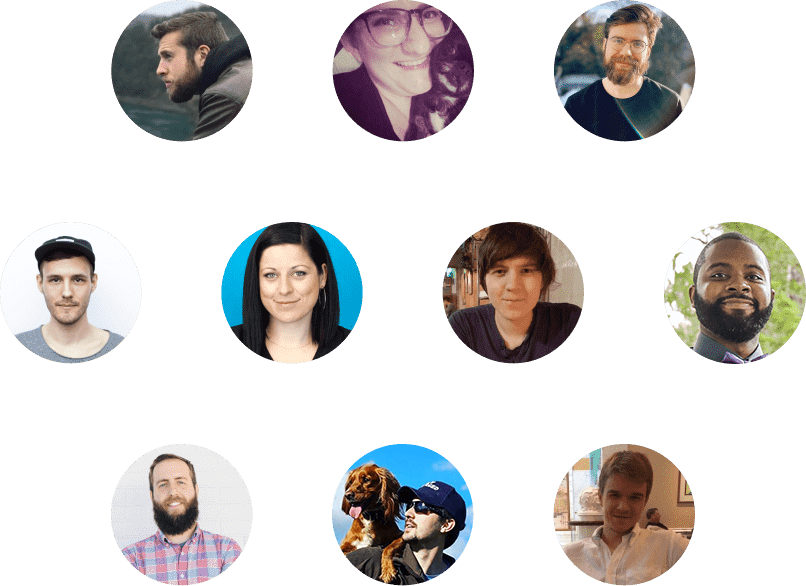 You speak, we listen
Something not working correctly? We'll make it right. Something missing that would help you and others? We welcome feedback and are always looking for ways to improve. Expect to read about new features and enhancements every week!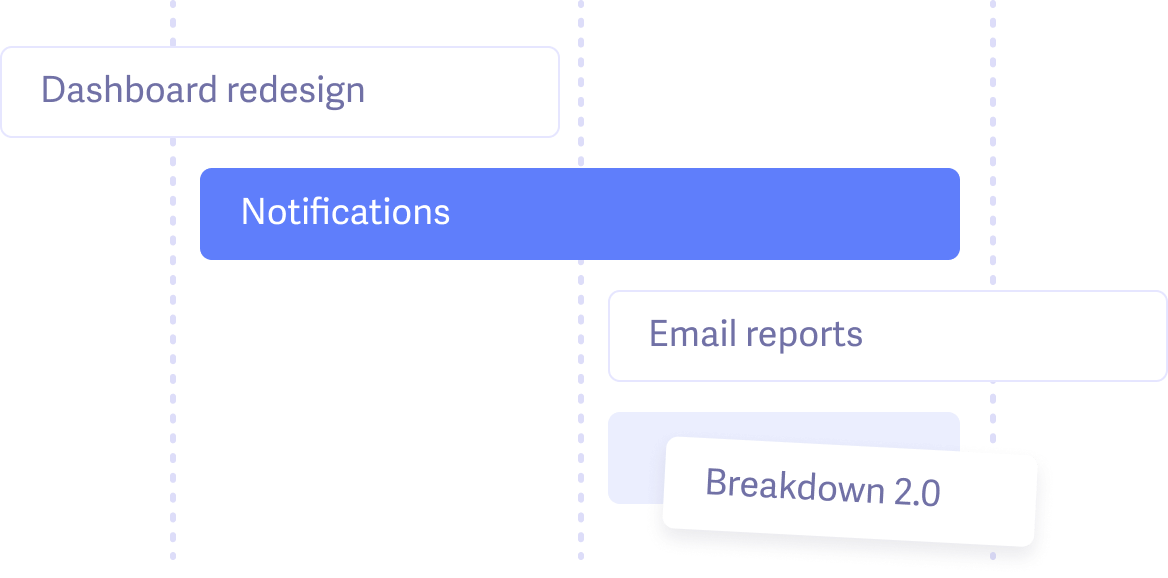 See why teams like Harvest, Hubstaff, and Kinsta trust Baremetrics
Baremetrics provides the insights and the tools you need to act on those insights with revenue analytics, Recover, and Cancellation Insights all under one roof. See for yourself by starting a free two week trial.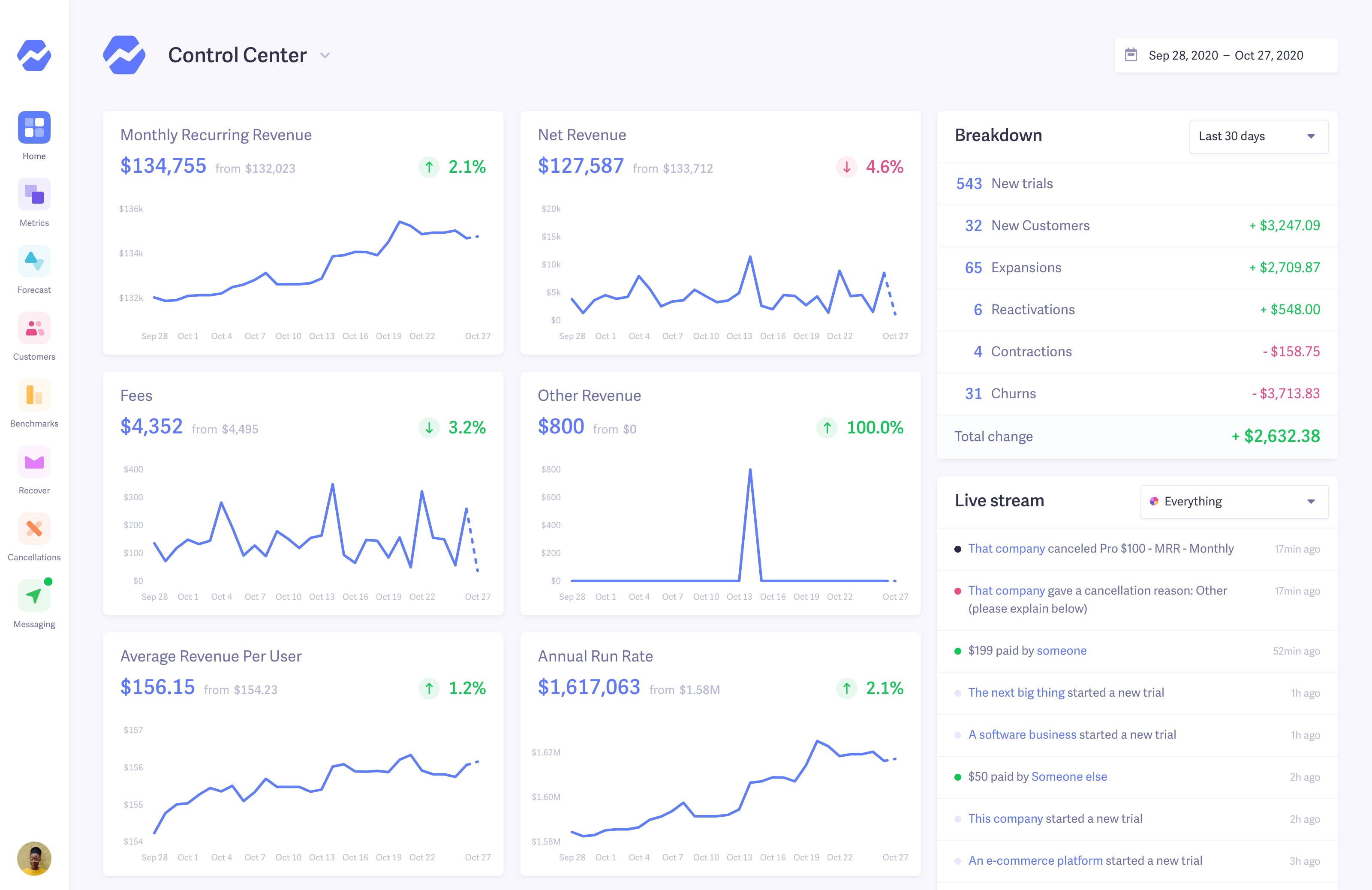 Frequently Asked Questions
Which integrations does Baremetrics support compared to MRR.io?
Baremetrics currently supports Stripe, Braintree, Recurly, Apple App Store Connect, Chargebee, Google Play, and custom integrations via API. MRR.io supports Stripe and Paddle.
How is Baremetrics priced compared to MRR.io?
MRR.io is free up to 100 paying customers and 3 team members and then starts at $19/month after that. MRR.io prices based on customers whereas Baremetrics prices based on revenue.
Does Baremetrics have a revenue recognition solution?
We do not have a revenue recognition feature at the moment. If that's critically important to you, get in touch with us and we'd be happy to talk with you to understand your needs.
Is Baremetrics more accurate than MRR.io, or vice versa?
We're all working with the same data, so accuracy can be assumed across the board. Minor discrepancies are usually due to how data is displayed or how you have your system configured. We'll smooth out any kinks you might encounter.