Looking for a Profitwell Alternative?
Growing SaaS & subscription companies don't have to settle for 'free'.

Upgrade to Baremetrics to get deeper insights on your metrics and customers, take action against churn, and grow with confidence.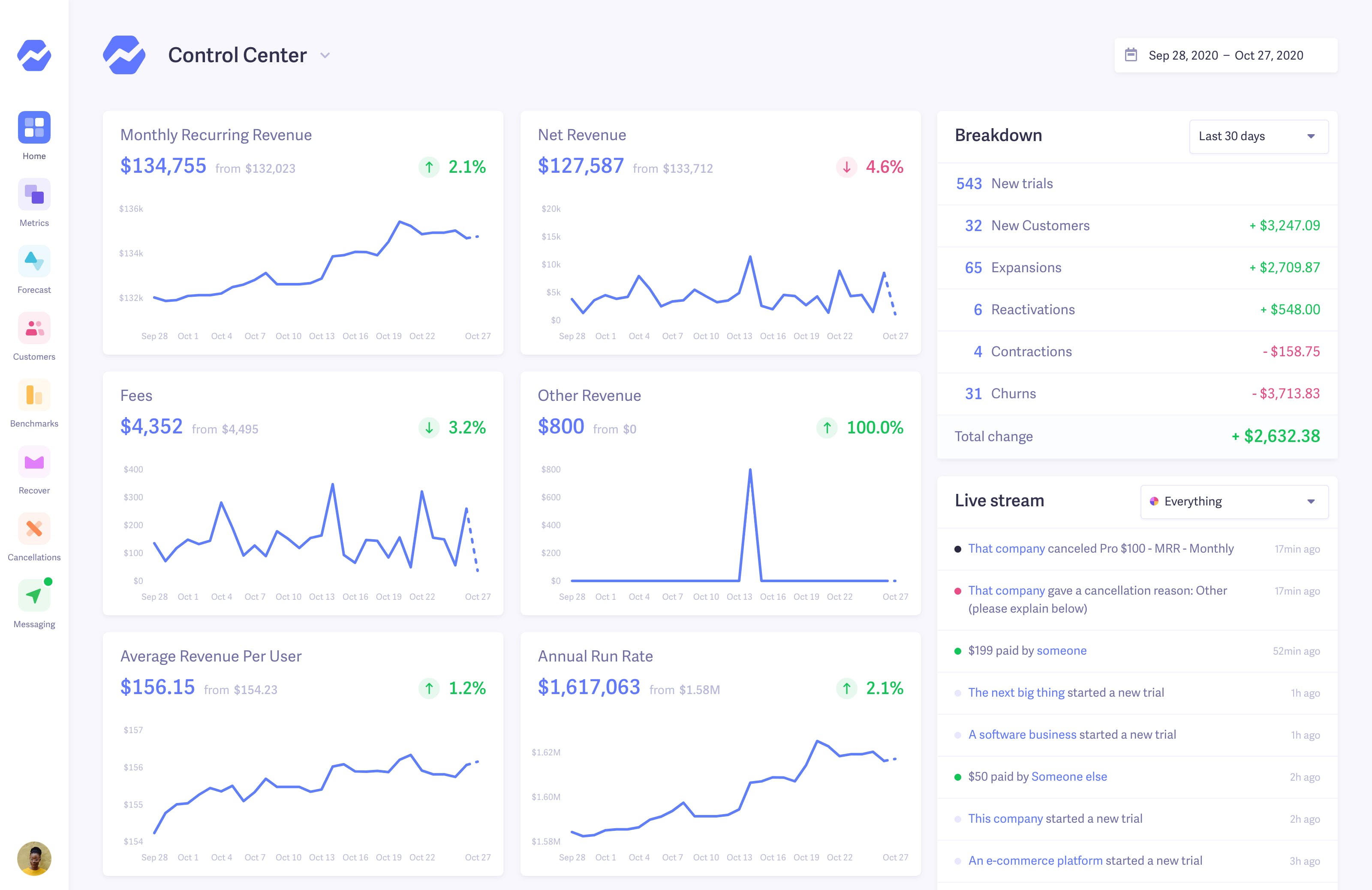 Integrates with your favorite payment providers and platforms
Here are the top 5 reasons why companies choose Baremetrics over Profitwell
1

Get the answers to your questions with more powerful tools
Flexible and powerful segmentation tools
Segmenting your data is key to taking the right action.

With Baremetrics, you can splice and dice your data in unlimited ways with customizable attributes— instantly.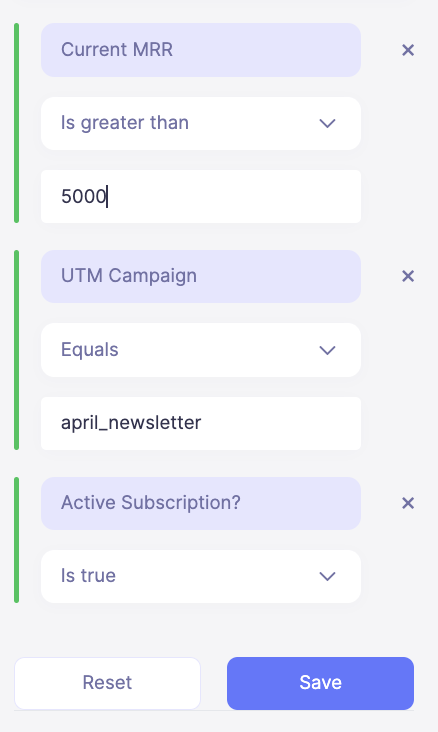 Track more metrics with Baremetrics
Not only does Baremetrics track more metrics than Profitwell, the metrics we track tell you more about what's going on with your business.

For example, Profitwell gives you one flat churn rate whereas Baremetrics calculates user churn, revenue churn, net revenue churn, and churned subscriptions.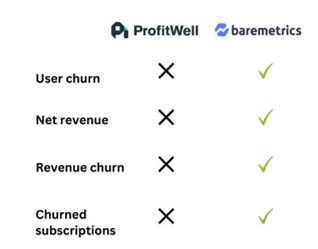 B
uild custom dashboards
Stop wasting time digging around bad UI to find your metrics.

Drag and drop to build dashboards of exactly what you want to see.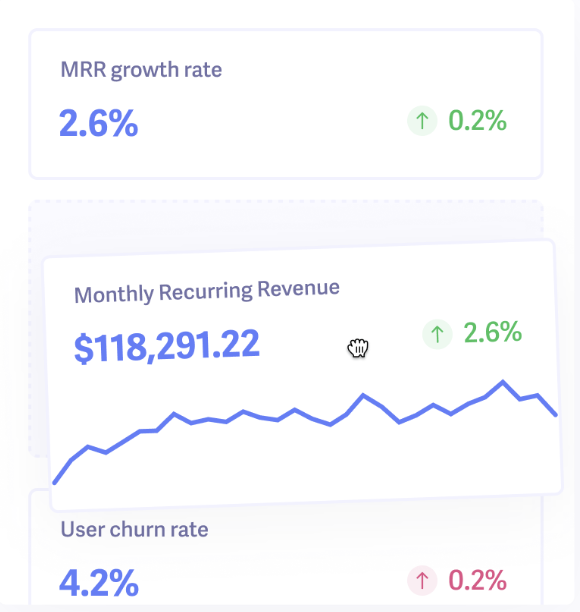 2

Transparent and easy-to-understand pricing

Our pricing is based on your MRR, so you know exactly what you'll be charged every month. And if your pricing increases, we give you plenty of notice.

🚫 No sneaky price increases

🚫 No confusing "pay for performance" policy changing your bill every month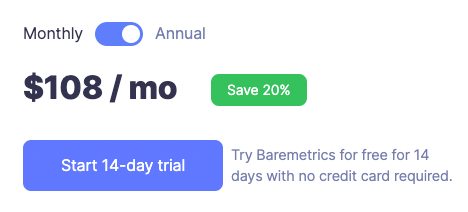 3

Plan for the future with advanced forecasting

Profitwell's forecasting is limited to cash flow forecasting and metrics end-of-month forecasting with data from your payment processor.

Baremetrics Forecast+ integrates with Quickbooks Online and Xero to automatically bring in your actuals every month.

Then, with your updated data, forecast anything you would need to run your business, including: Forecast to Actuals, Budget to Actuals, Revenue Breakdown, and more!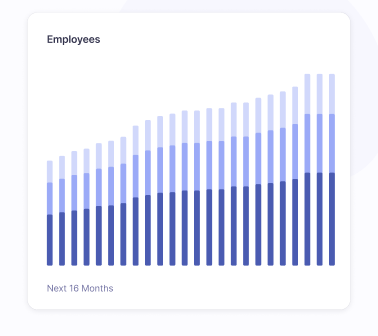 4

Recover more revenue with branded, customized communications

Both Baremetrics and Profitwell offer tools to help you recover revenue lost to failed charges, but with Profitwell, you can't edit or customize the communications going out to your customers.

That's problematic when you're asking people to update their payment information.

With Baremetrics Recover, the emails, in-app reminders, and paywalls you send to your customers are all customizable to align with your unique brand and ensure trust from your customers.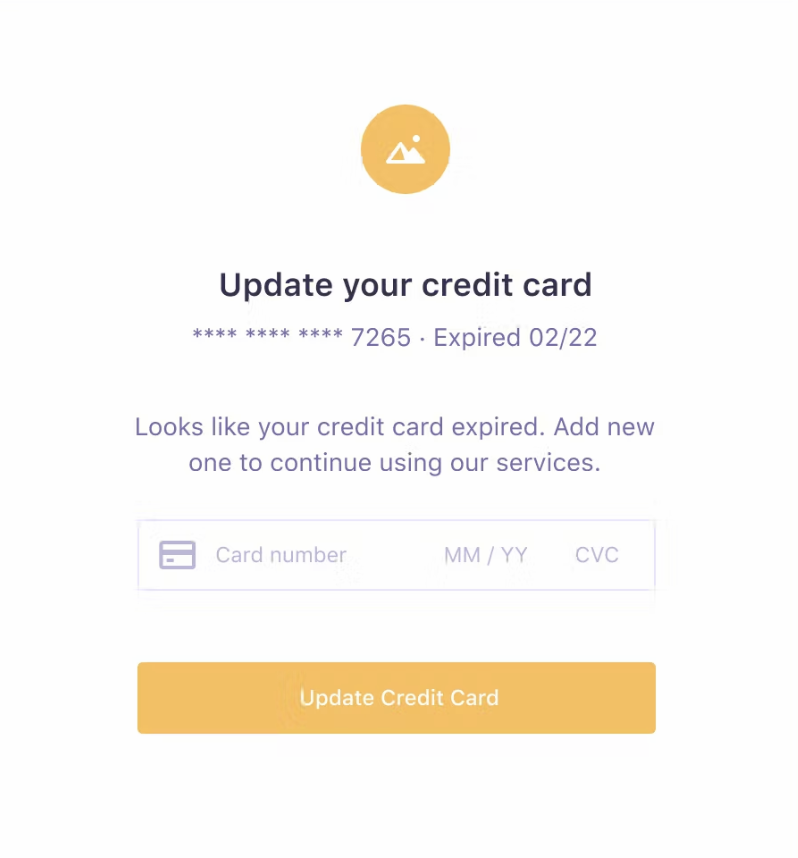 5

Gather cancellation insights tailored to your unique business

Start collecting valuable feedback in minutes

With our drop-in form, you can customize every branding element, choose your own reasons, and gather vital insights in the cancellation process.

You can also automatically email users who cancel with an in-email survey. Be up and running with a simple toggle of a switch.

Profitwell offers something similar, but it's not customizable in any way.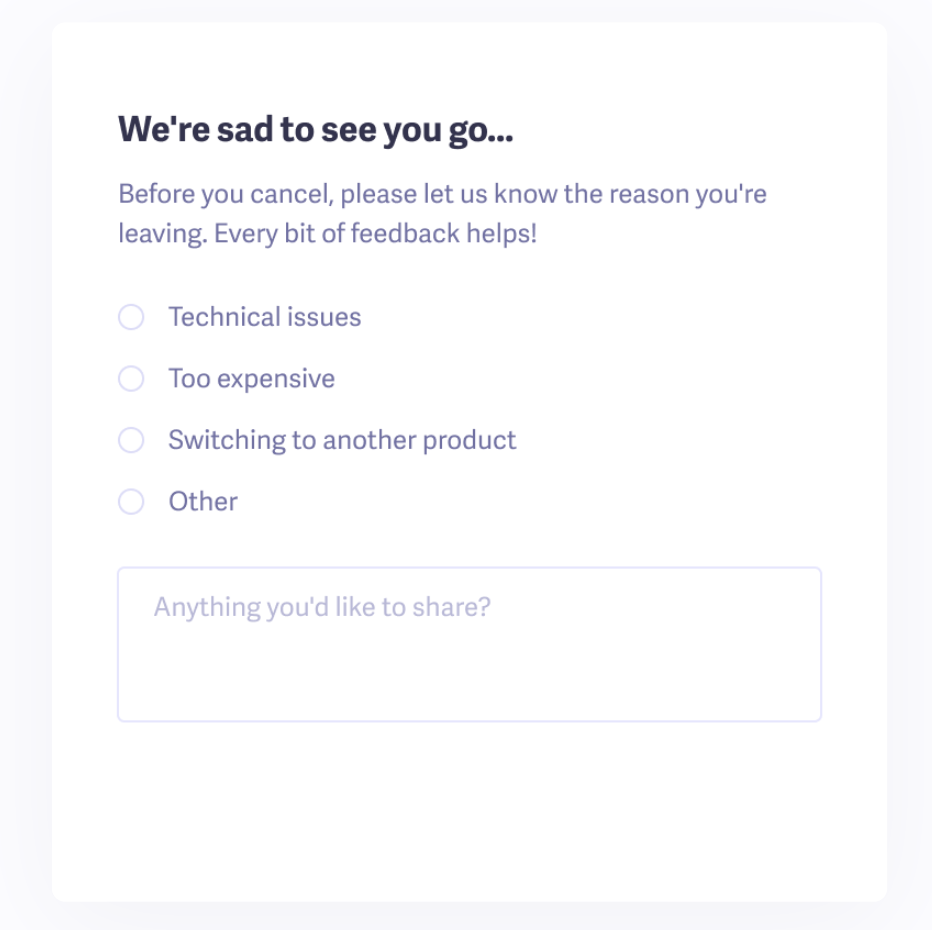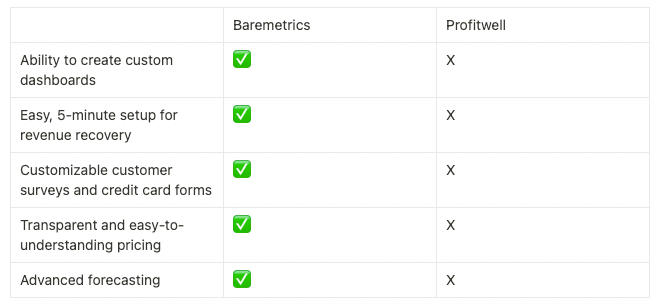 Frequently Asked Questions
Which integrations does Baremetrics support compared to ProfitWell?
Both Baremetrics and ProfitWell currently support Stripe, Braintree, Recurly, Chargebee, and custom integrations via API. ProfitWell also supports Zuora, Chargify, and Recharge, whereas Baremetrics also supports Apple App Store Connect and Google Play.
How is Baremetrics priced compared to ProfitWell?
ProfitWell's core product is free, whereas Baremetrics' price points are based on your MRR and custom-tailored for every stage of your business. Recover is also priced based on your MRR at a flat monthly rate, rather than taking a commission of each recovered payment as with ProfitWell Retain.
Does Baremetrics have a revenue recognition solution?
We do not have a revenue recognition feature at the moment. If that's critically important to you, get in touch with us and we'd be happy to talk with you to understand your needs.
Is Baremetrics more accurate than ProfitWell, or vice versa?
We're all working with the same data, so accuracy can be assumed across the board. Minor discrepancies are usually due to how data is displayed or how you have your system configured. We'll smooth out any kinks you might encounter.
Which platform offers better forecasting and predictive analytics capabilities for subscription businesses, ProfitWell or Baremetrics?
ProfitWell has a stronger focus on forecasting and predictive analytics, utilizing machine learning algorithms to provide insightful projections for subscription businesses. While Baremetrics offers forecasting capabilities, ProfitWell's predictive analytics are more robust and sophisticated.
What are the key features and functionalities that distinguish ProfitWell from Baremetrics?
ProfitWell offers a suite of subscription and SaaS analytics tools with a focus on subscription growth, revenue recognition, and customer insights. Baremetrics, on the other hand, emphasizes real-time metrics, cohort analysis, and customizable dashboards for subscription businesses.
Do ProfitWell and Baremetrics offer any trial periods or demos for users to explore their platforms before committing to a subscription?
Both ProfitWell and Baremetrics offer trial periods and demos, allowing users to explore their platforms and features before committing to a subscription. This helps businesses assess the suitability of the tools for their needs.
Which platform offers more customization options for subscription metrics and reporting, ProfitWell or Baremetrics?
Baremetrics provides more extensive customization options for subscription metrics and reporting. It allows users to build personalized dashboards and tailor data visualizations to their specific needs.
See why teams like Clubhouse, Hubstaff, and Harvest trust Baremetrics
Baremetrics provides a more insightful and comprehensive suite of revenue analytics, revenue recovery, and cancellation insights. See for yourself by starting a free two week trial.