Upgrading your financial modeling software helps your SaaS enterprise make more informed decisions about income, cash flow, revenue, risk management, and various financial outcomes.
The best way to do this is to create scenario-based forecasts that predict SaaS finances. Baremetrics has developed an in-depth guide to demonstrate how to put financial models into action.
This guide explains how you can incorporate operations, forecasts, reports, and data exports (actuals) into your new SaaS model. It's well worth a read.
Why should you use financial modeling software for your SaaS business?
Top 7 Financial Modeling Software for 2023
The best financial modeling software can help you to replicate the revolutionary SaaS financial model in the above article. Many subscription businesses still rely on Microsoft Excel for forecasting, but you'll benefit from one of the more advanced tools below.
Given below is a list that will let you know the details and purpose of each financial modeling solution.
Baremetrics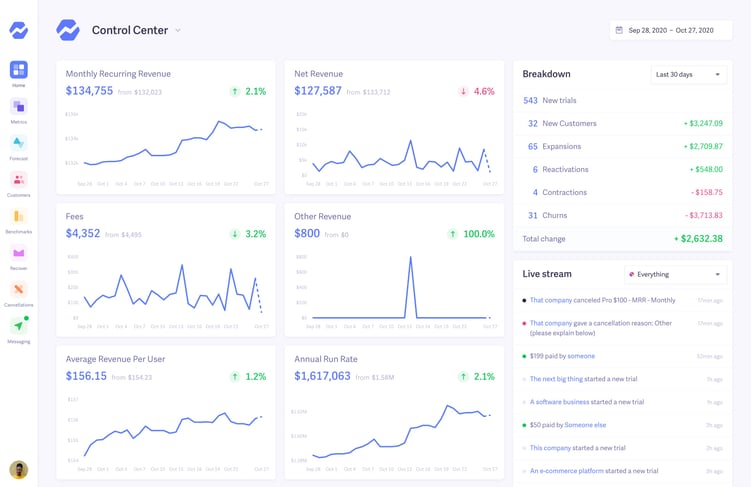 To create a valuable SaaS financial model, you need data about subscriptions and customers. Baremetrics is a SaaS analytics platform that generates unrivaled subscription intelligence and beautiful data visualizations that provide key information for your financial models.
You can enter data manually or export data from a billing system or Microsoft Excel. Baremetrics even has a google sheets add-on that pulls data from your Baremetrics platform directly into Google sheets!
Read more: 7 Best SaaS Billing Systems.
Once up and running, Baremetrics provides accurate analytics about key performance indicators such as Monthly Recurring Revenue so you can track active customers, upgrades, cancelations, and downgrades from one system and use these insights for your financial models.
Here are some benefits of using Baremetrics for modeling:
Compare complex data comparisons in one place.
Create better forecasting models by analyzing data from cash flow statements, income statements, and other financials
Prevent future budgetary, cash flow, and revenue problems from affecting your business
Great for risk management and scenario analysis
Generate insights into all aspects of subscription management such as customer segments, customer retention, pricing models, up-sells, cross-sells, and more
Identify subscriber growth opportunities
Track subscribers with customized daily, weekly, or monthly reports
Connect with payment solutions like Stripe through the Baremetrics integrations
Add in information directly with the Baremetrics API, such as with PayPal payments
Discover lost revenue from failed card charges with the Recover feature
Baremetrics is the best financial modeling software for 2023. It helps you track cash flow, subscription revenue, lost revenue, and other financials. Check out our pricing page to find a model that works for you.
Make smarter decisions about your future. Start your Baremetrics trial. It's 100 percent free for the first 14-days!
Or check out our Demo to learn about how Baremetrics works.
Recommended reading: Customer Support for SaaS: How To Do It Right.
be honest
How well do you know your business?
Get deep insights into MRR, churn, LTV and more to grow your business
Oracle BI
Oracle BI is a business intelligence platform that turns financials into valuable data sets for analytics. Use this tool to create financial models that predict the future commercial success of your subscription business. Here are some other features of Oracle:
Pricing starts at $150/mo
There is no free trial or free version
Easy for non technical set up and usage
Great dashboarding, but lacks ability to track benchmarking
Quantrix
Quantrix provides one-click financial forecasting so you can prepare your subscription business for the future. Track KPIs and identify scenarios that could put your enterprise at risk. You can also use this financial modeling software for demand planning and general business intelligence. Here are some other features of Quantrix Modeler:
Free trial is available
Great customer service
Operis
Operis is a forecasting platform that builds successful SaaS financial models that influence future budgets and operations. The financial modeling software boasts features such as formula optimization, mapping, workbook comparison, and even debt modeling.
​
Hyperion
Hyperion is another forecasting platform that replaces spreadsheets. It comes with a flexible modeling system for insights into pricing and financial statements. Other features include hybrid data models, workflow capabilities, and Microsoft Office integration.
Business Objects
Business Objects has innovative financial planning capabilities that help SaaS companies prepare for the future. With reliable modelers, templates, and add-ins, Business Objects helps you manage your balance sheet.
IBM Cognos
IBM Cognos is an AI-based financial modeling platform with drag-and-drop capabilities for greater functionality. You can create models for risk management and scenario analysis and share data insights with stakeholders and team members.
Recommended reading:Price Optimization in SaaS: Customer Retention.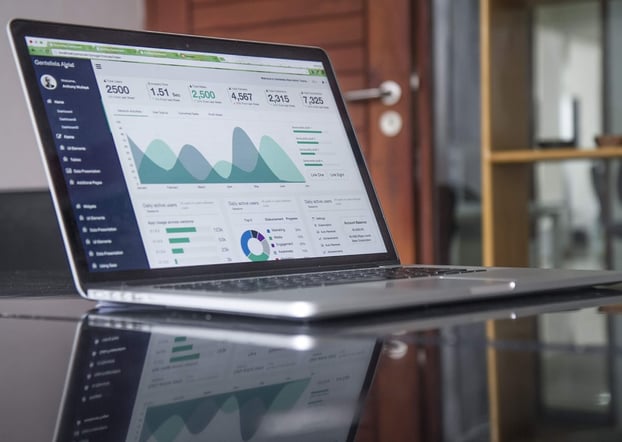 The Best Financial Modeling Software for SaaS in 2023
Bottom Line About Financial Modeling Software
Creating a new SaaS financial model based on forecasts, instead of just looking at actuals, will provide you the tools you need to improve revenue, profit, cash flow, and your entire bottom line.
But first, you'll need reliable modeling software that pulls financial data into a separate system for evaluation and real-time metrics. The software above serves this purpose, providing you with lucrative resources for more accurate forecast-based models.
For superior forecasting, use Baremetrics!
Baremetrics is the No.1 modeling tool for SaaS companies that want to gauge their financial futures. It helps in forecasting data trends such as churn, cancelations, and downgrades from one centralized hub and power subscription intelligence in your enterprise.
This SaaS analytics program takes your financial data and generates insights about subscriptions, customers, cancelations, downgrades, upgrades, and revenue for better decision-making in your enterprise.
With multiple integrations, custom reports, and an easy-to-use API, you can track subscription-based KPIs in minutes. Global SaaS businesses use Baremetrics for financial modeling.
This subscription-centered software transforms financials into valuable data insights for budgeting, cash flow management, profitability, and growth.
Start your free 14-day Baremetrics trial.